Feed
After a brief inventory, it turns out that in our two person one dog household we have 14 computers, not counting the servers. Packing up six of them for recycling. Hoping we can survive with only four PCs each 🖥️
Wordle 215 3/6
Got it in three! There was definitely a strong element of luck at play here.
🟩⬜⬜⬜⬜
🟩⬜🟨🟨⬜
🟩🟩🟩🟩🟩
Wordle 214 4/6
Nailed it today. 2 for 2.
🟩⬜🟩⬜⬜
🟩⬜🟩🟩⬜
🟩⬜🟩🟩⬜
🟩🟩🟩🟩🟩

Are you even really doing math if you don't have seven calculators open? https://t.co/eyXOv8UYHq
Wordle 213 6/6. Jumping on the bandwagon with more luck than judgement.

⬜🟩🟩⬜⬜
⬜🟩🟩⬜⬜
🟩🟩🟩⬜⬜
🟩🟩🟩⬜⬜
🟩🟩🟩⬜⬜
🟩🟩🟩🟩🟩
It should be illegal to put 2lb bags of mini eggs right next to the checkout. What am I supposed to do with all these mini eggs!? All I wanted was some french bread.
Recently I've been building a new home office. This has involved me spending literal thousands of $ at Amazon and I don't love that, so here are some places you can #ShopLocal in #AB & #YYC online. Please add your own suggestions!
I don't trade crypto often and I've used a couple of different exchanges in the past, but I don't recall any that made it as seamless as @newton_crypto with whom I just cashed out the ₿0.02 I need to finish outfitting my new office. Thanks @MichePriest for the recommendation!
People with sit/stand desks: what do you put on the floor? When I'm sitting I have a hard mat for the chair so the wheels don't destroy the floor, but when I'm standing I want something soft underfoot. How do I reconcile these two opposing ideas?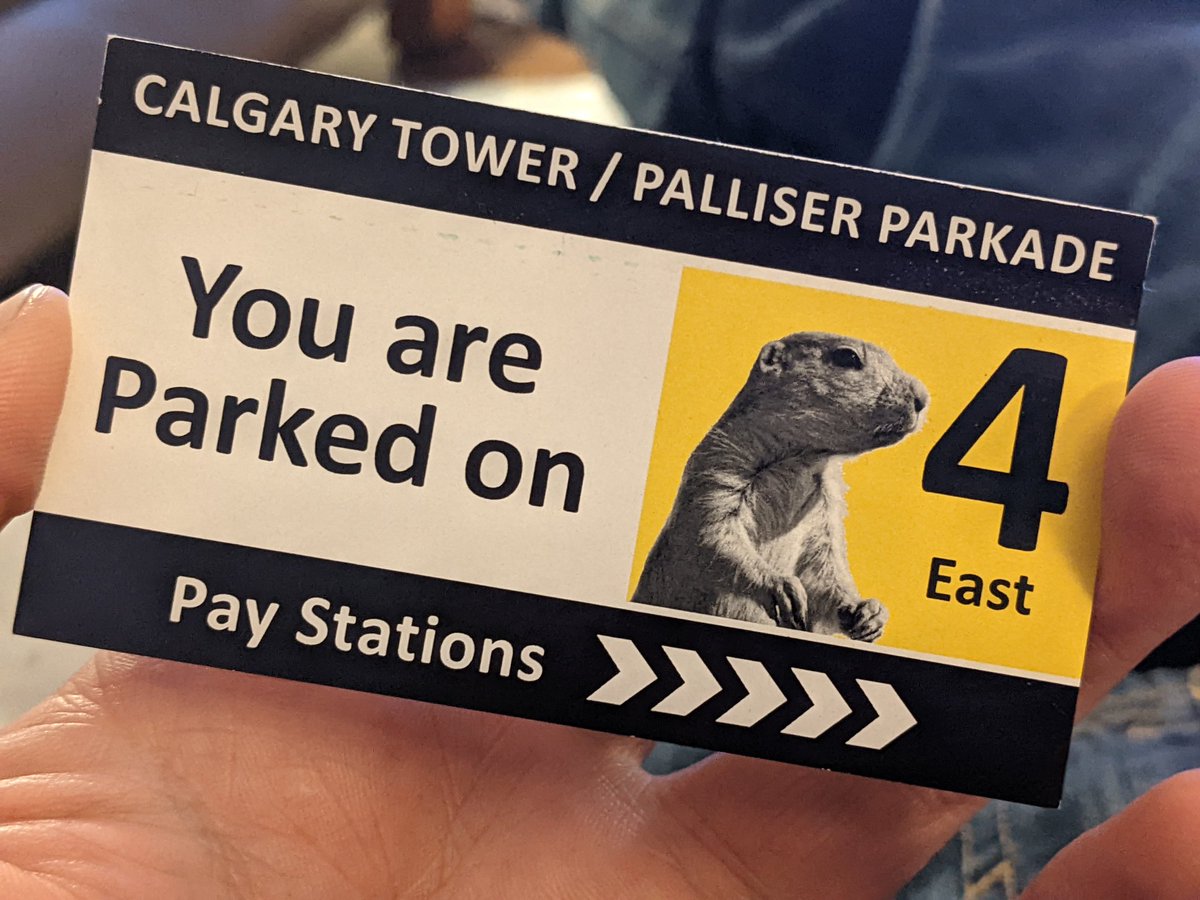 This is so simple, I love it. As you get in the elevator you can pick up a business card that reminds you where you parked. 🚗 https://t.co/oToF6EcTtc
The thing folks don't understand is this is private property.
You can tell I must be nearing completion on my office refresh because I actually have no Amazon deliveries at all coming tomorrow.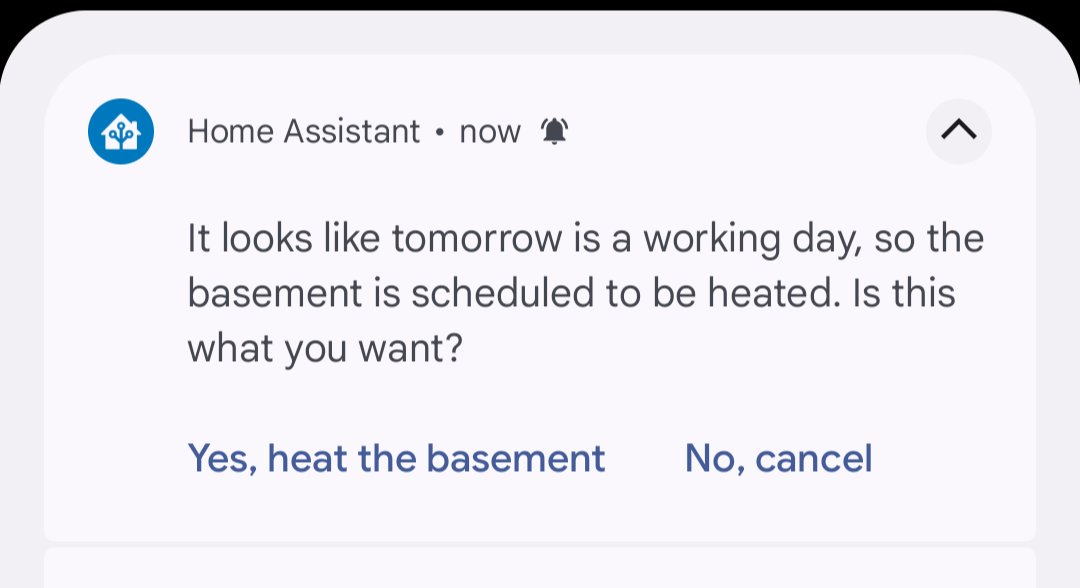 If @googledevs would make work location available through the calendar API then I could do away with this notification, but for now it's enough for the smart home to know that I'm working tomorrow and I might want my office warm as a result. 🏢 https://t.co/eby2ztbg74
Dilemma: Ikea has the two pieces of furniture I want to finish my new office set-up in stock in Edmonton now. Does that mean the truck is on its way to Calgary and they'll be in stock there soon, or does that mean I should go to Edmonton and buy them there?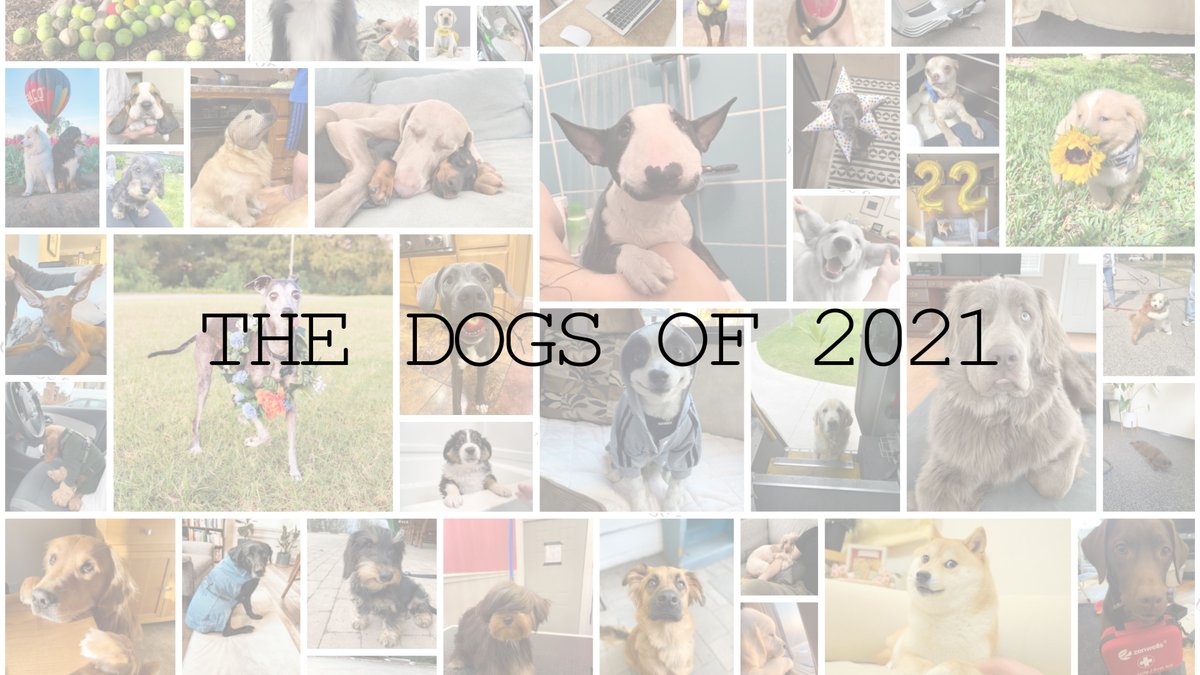 The Dogs of 2021 https://t.co/aXNh5jD13H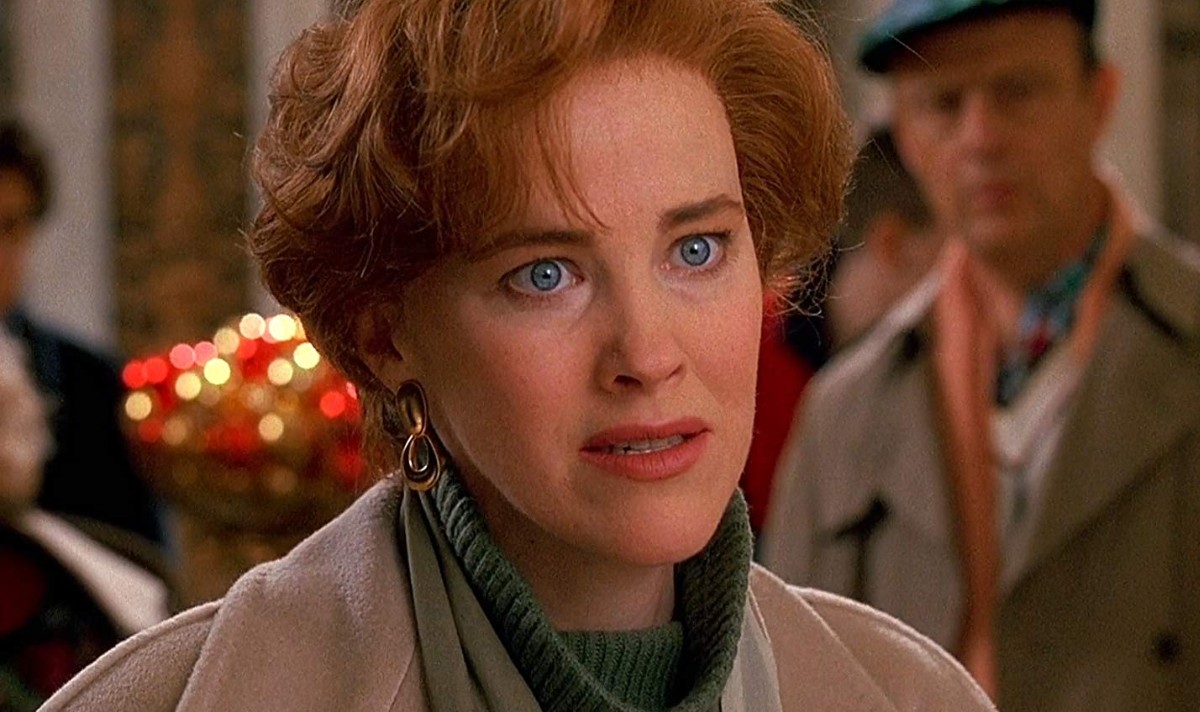 girl how the fuck have i seen every episode of Schitts Creek and ive seen Home Alone 6000 times but i never realised its the same Catherine O'Hara in both. am i dumb. https://t.co/K9ZJBwaBdG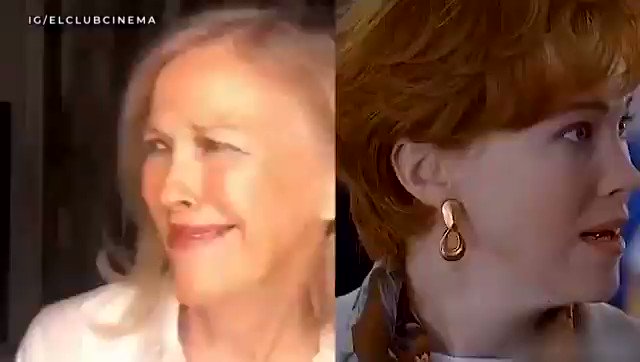 Catherine O'Hara re-creating her classic 'Home Alone' scene 30 years later. 🎄 https://t.co/OPzHtfpHe9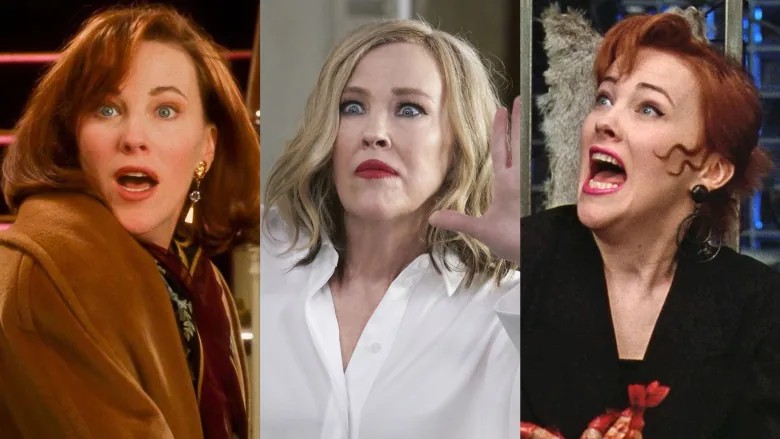 I just figured out today that the mother in Home Alone is also the mother in Schitt's Creek. Did everyone else already know this? cbc.ca/arts/the-10-be… https://t.co/6od0SKyBvu
i don't want to jinx it. but a lot of these presents. smell like they're for me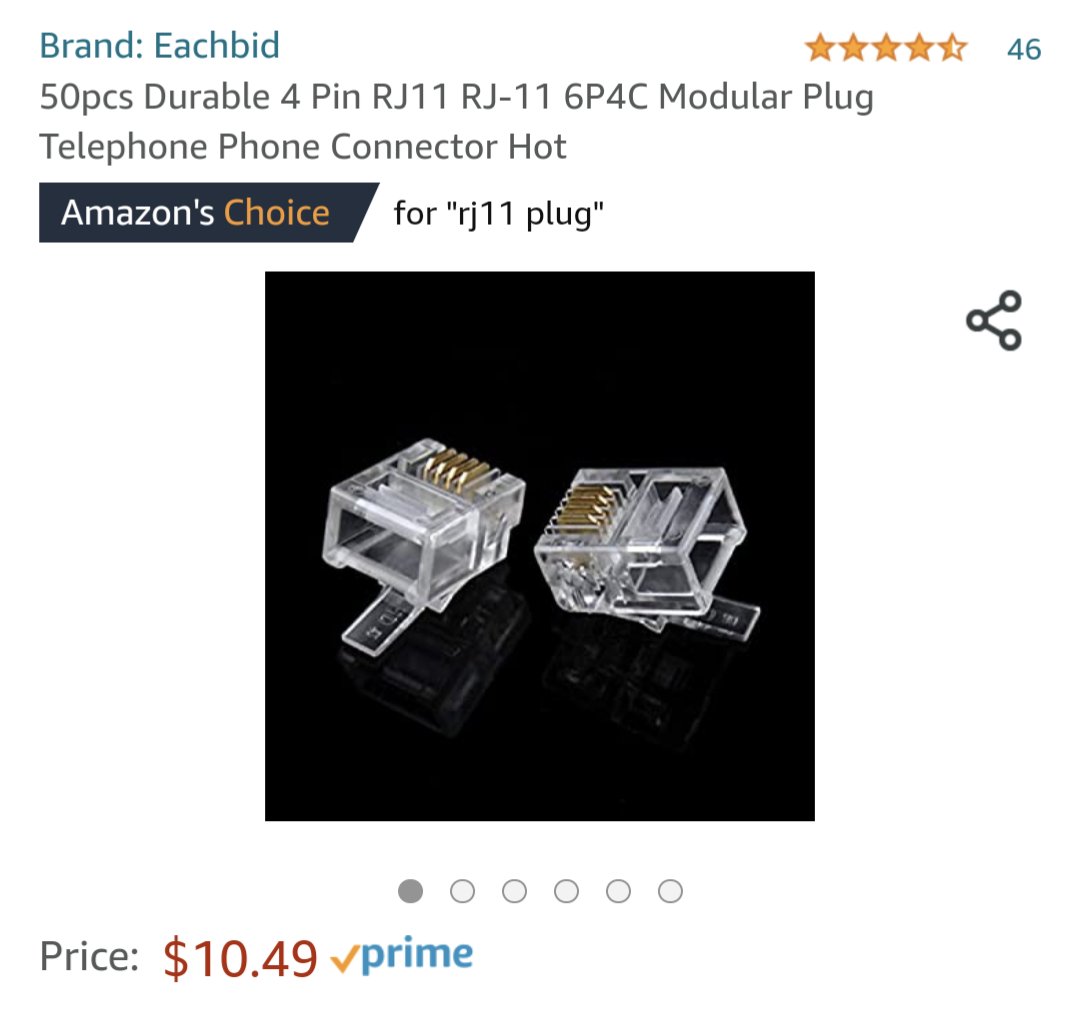 Does anyone have a couple of these things going spare? I need two RJ11 plugs, so I don't particularly want to order 50 of them just to throw 48 away. https://t.co/qVLa4dgRQb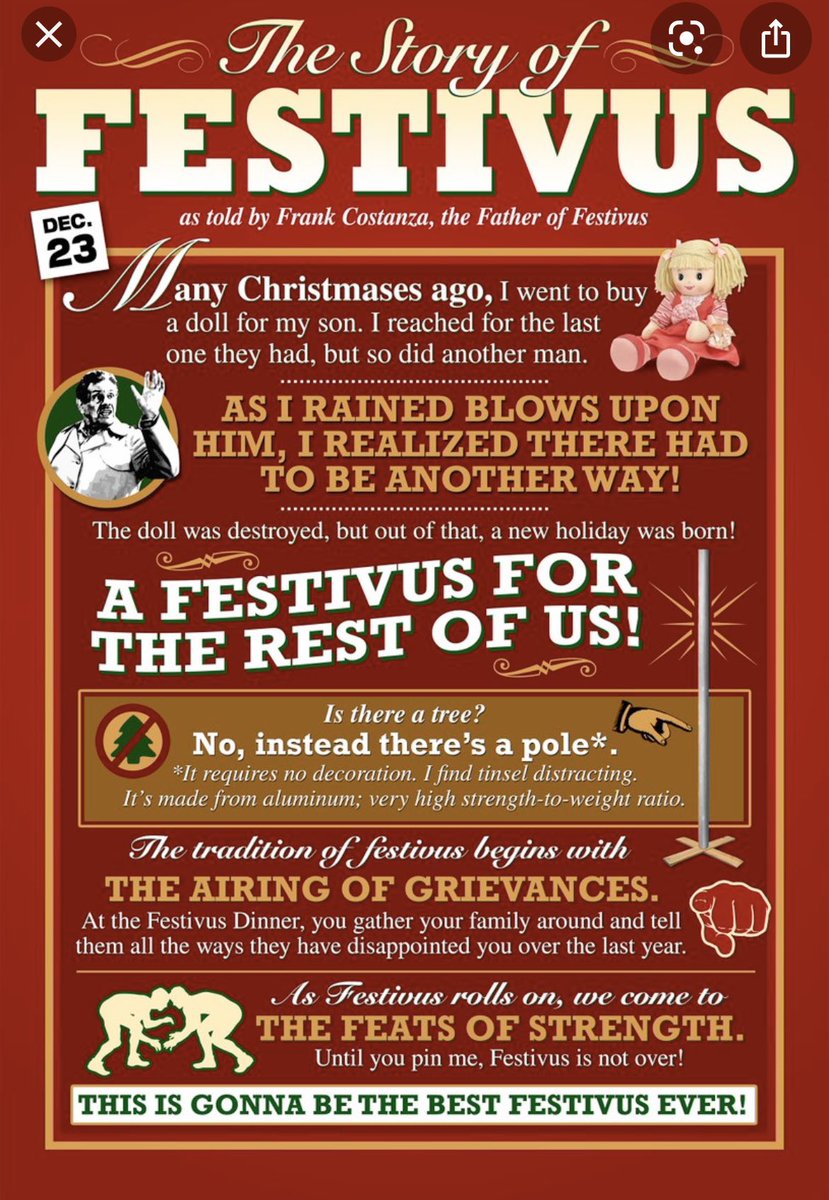 Can't believe I almost forgot! Happy Festivus, everyone. I got a lot of problems with you people... https://t.co/omAN3uJI6G
Idea: An anonymous "vote to end meeting" button where if 50% of people press it, the meeting ends immediately.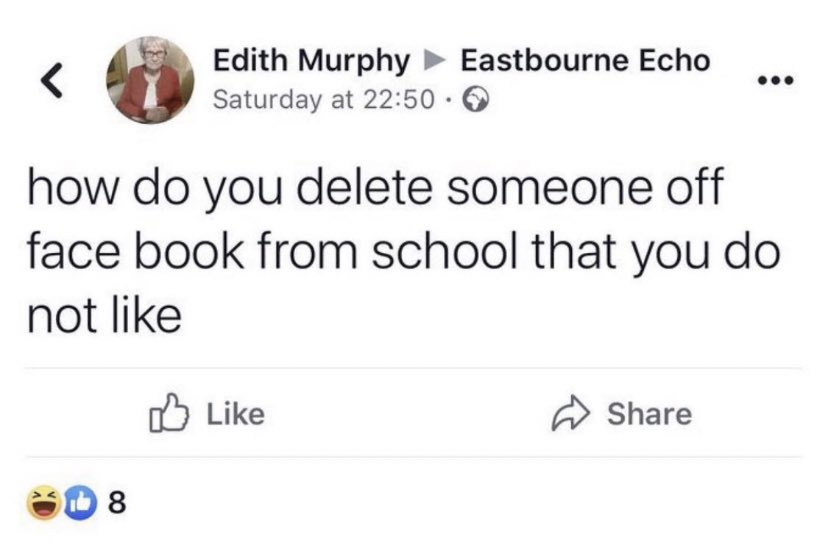 In a relationship, you're either the one who makes phone calls, or the one who says "but you're better at it than me!" to get out of making phone calls.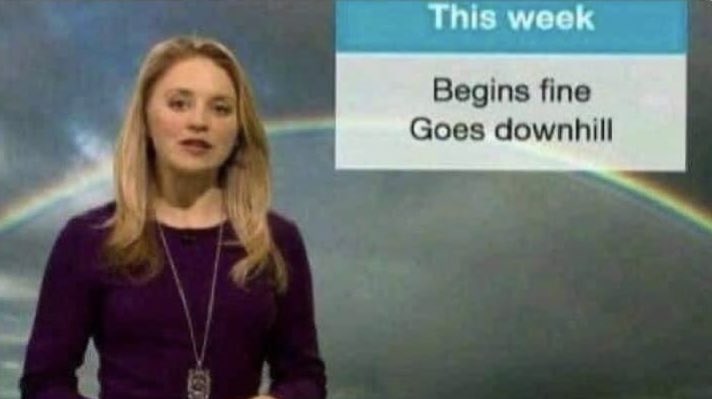 Me every week. https://t.co/YFIAfNjWWe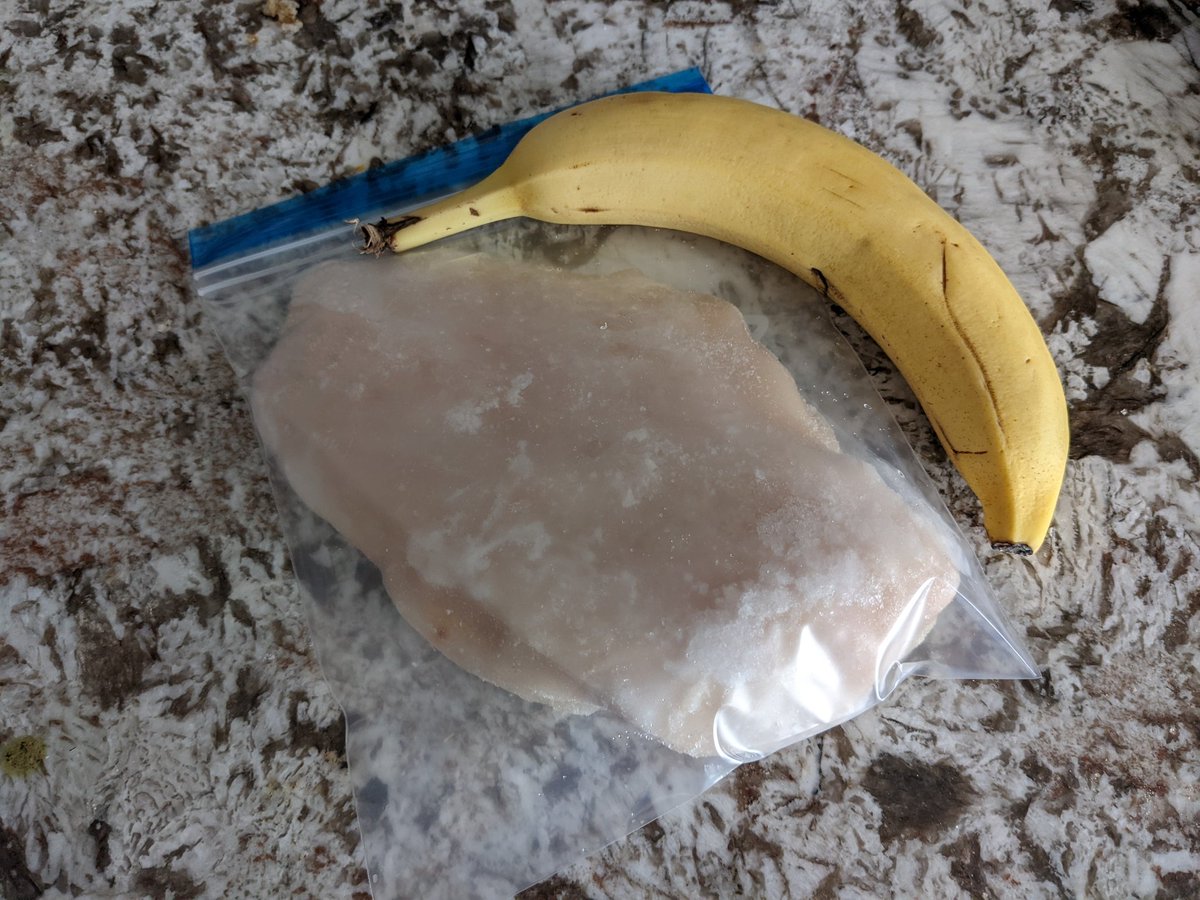 Look at the size of this chicken breast I'm defrosting right now (large 🍌 for scale). The whole box is like this. How big are these chickens? https://t.co/BAkixJtiPD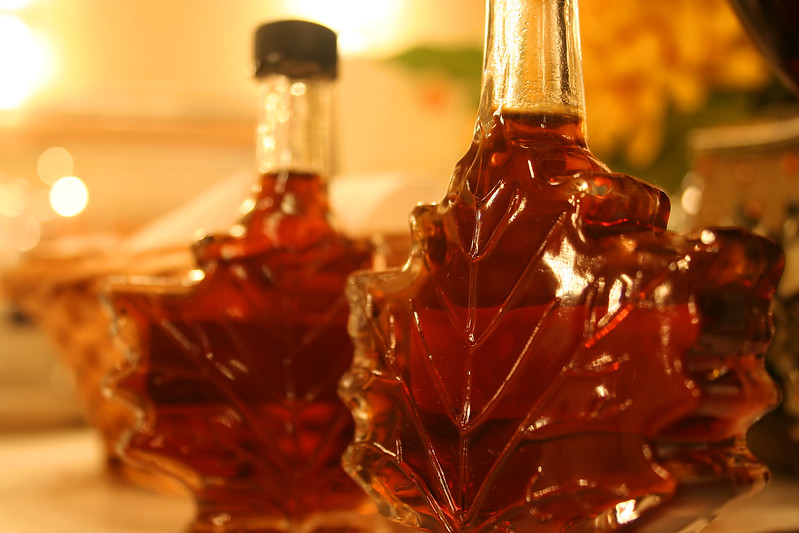 Canada has announced that they will be tapping into their strategic maple syrup reserves this winter.

(Image: Ian Mackenzie; CC BY.) https://t.co/tQE1UcKvJt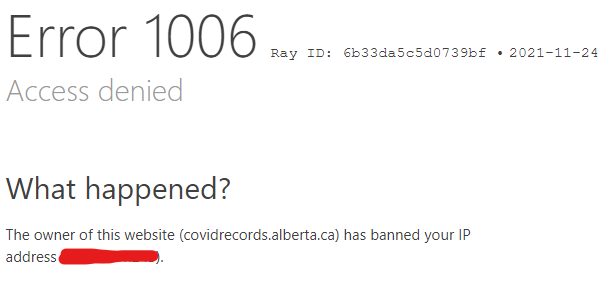 New proof of vaccination cards that adhere to the same standard as every other province should finally be available today, but of course... https://t.co/jIJtzgwR3I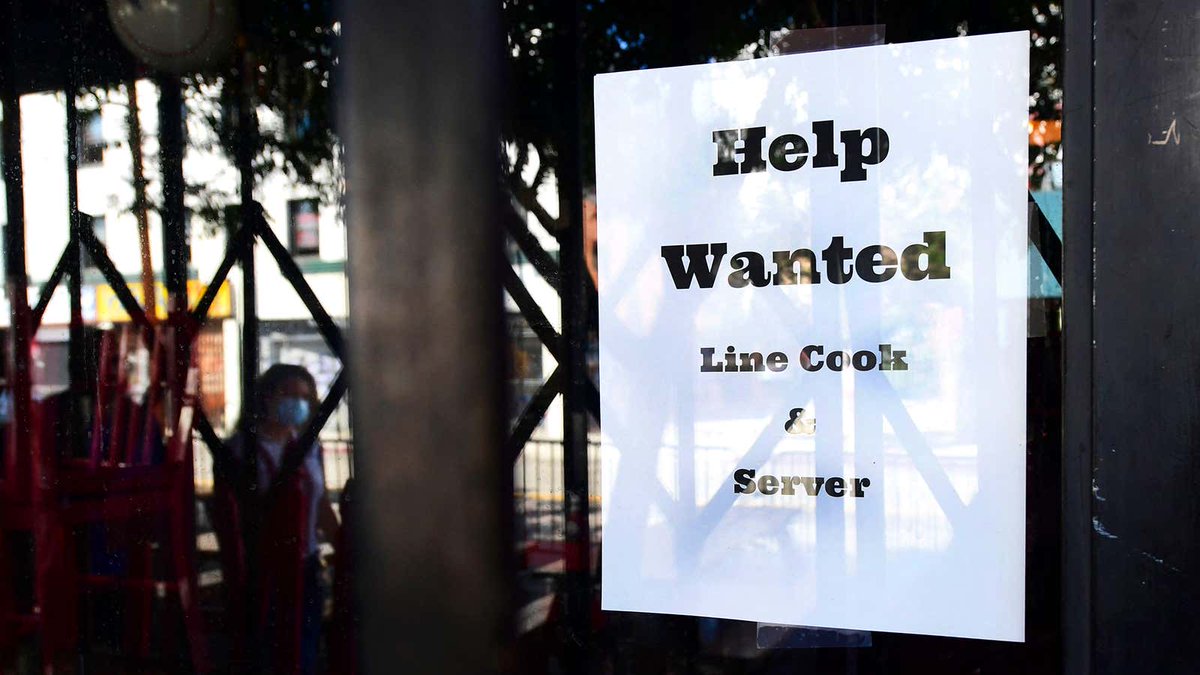 Economists Trace Great Resignation To Comedy Central Airing 'Office Space' Constantly During Workers' Formative Years bit.ly/3HF5c6A https://t.co/m86Twr7Gm6
Last week, sand was inducted into America's National Toy Hall of Fame.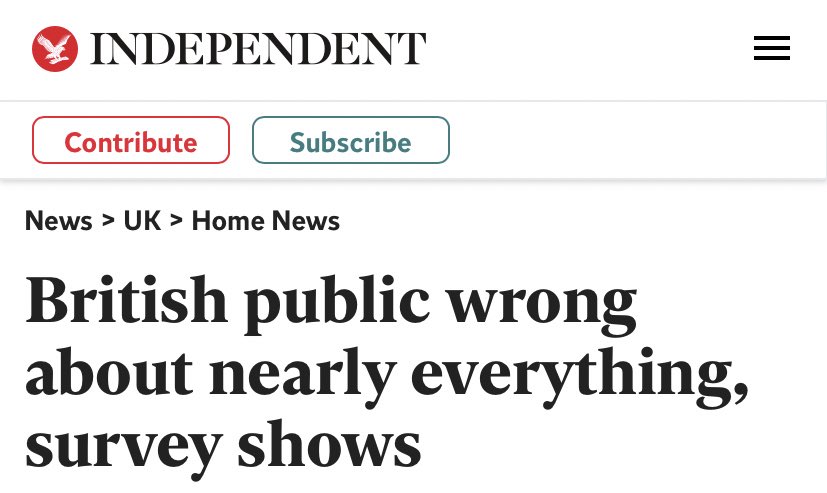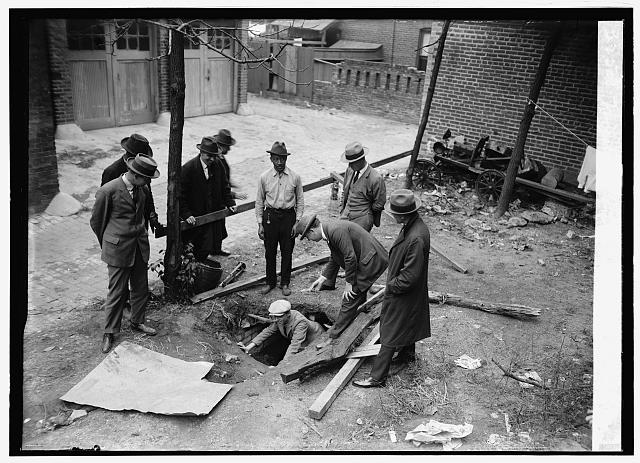 In 1924, an elaborate tunnel was accidentally found under a street in Washington, D.C. Despite theories that it was a lair of bootleggers or 'Teuton war spies', the tunnel was dug by the Smithsonian entomologist Harrison G. Dyar, who just liked to dig tunnels in his spare time. https://t.co/oaJKkoowL8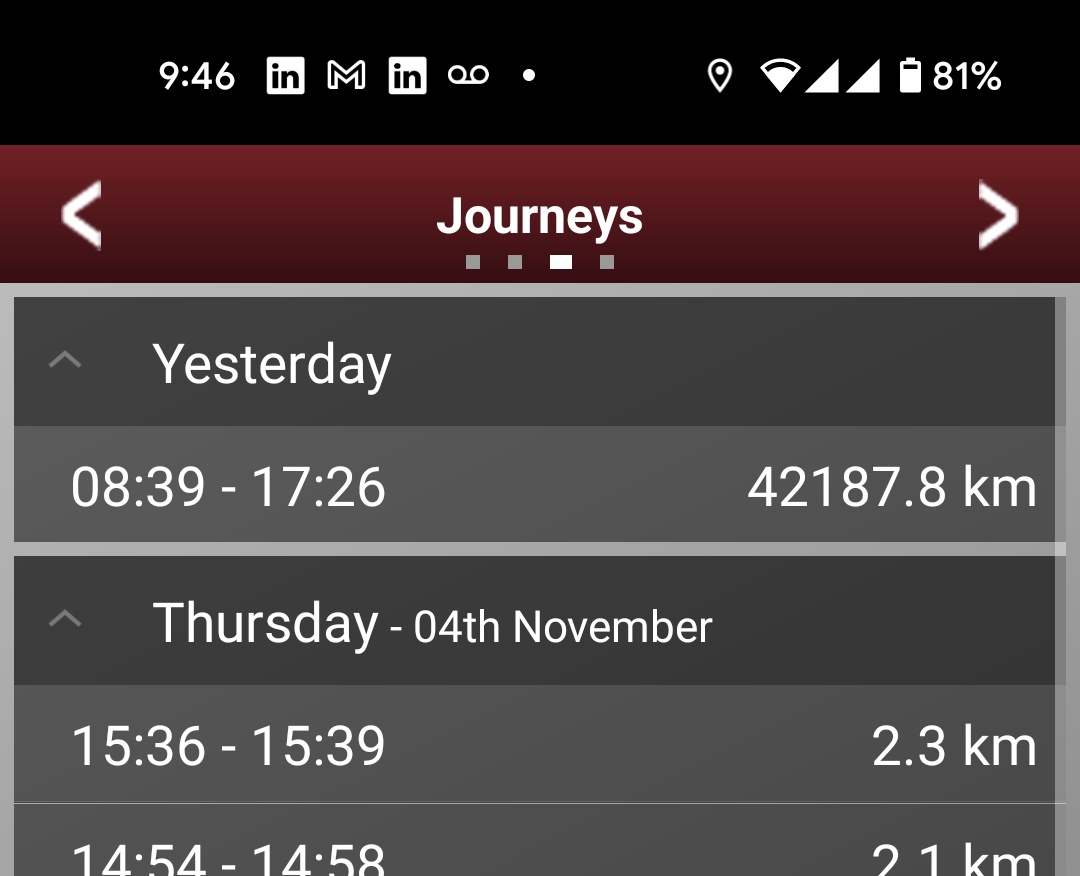 According to the @Jaguar app I drove more than 42,000km yesterday, at an average speed of 4,803km/h. No wonder I'm tired today. https://t.co/TGej3rdOuV
Some of these accounts are like, give me a break. Are you kidding me?
There are so many Twitter accounts. Tough to keep track of them all.
Wednesday is one of the most popular days because it's not too early in the week and it's not too late. It's sort of right in the middle.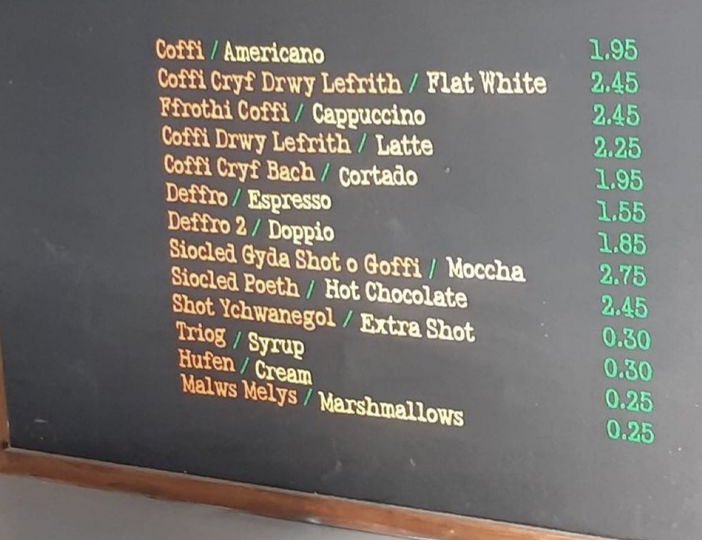 Let's take a minute to appreciate 'cappuccino' in Welsh. https://t.co/KFCk4lxu9p